Branton Family Dentistry was founded in 2010 by Tiffani Branton D.D.S. with the vision of creating a dental practice that treats every patient with dignity and first-rate care. The office staff at Branton Family Dentistry is highly-trained and exceptionally friendly. We understand that for many, visiting a doctor can be a stressful experience. Our comfortable surroundings and compassionate dental professionals will ease your fears.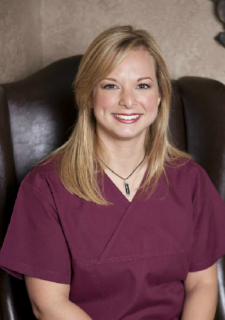 Tiffani Branton, DDS
Tiffani attended Airline High School and graduated in 1998. She furthered her under-graduate studies at the University of Louisiana at Monroe and graduated with a major in Biology and a minor in Chemistry in 2002. In 2006, she received her doctorate of dental surgery from Louisiana State University Heath Sciences Center in New Orleans.
Tiffani is a proud member of the Academy of General Dentistry and has been certified by the Academy of Laser Dentistry.